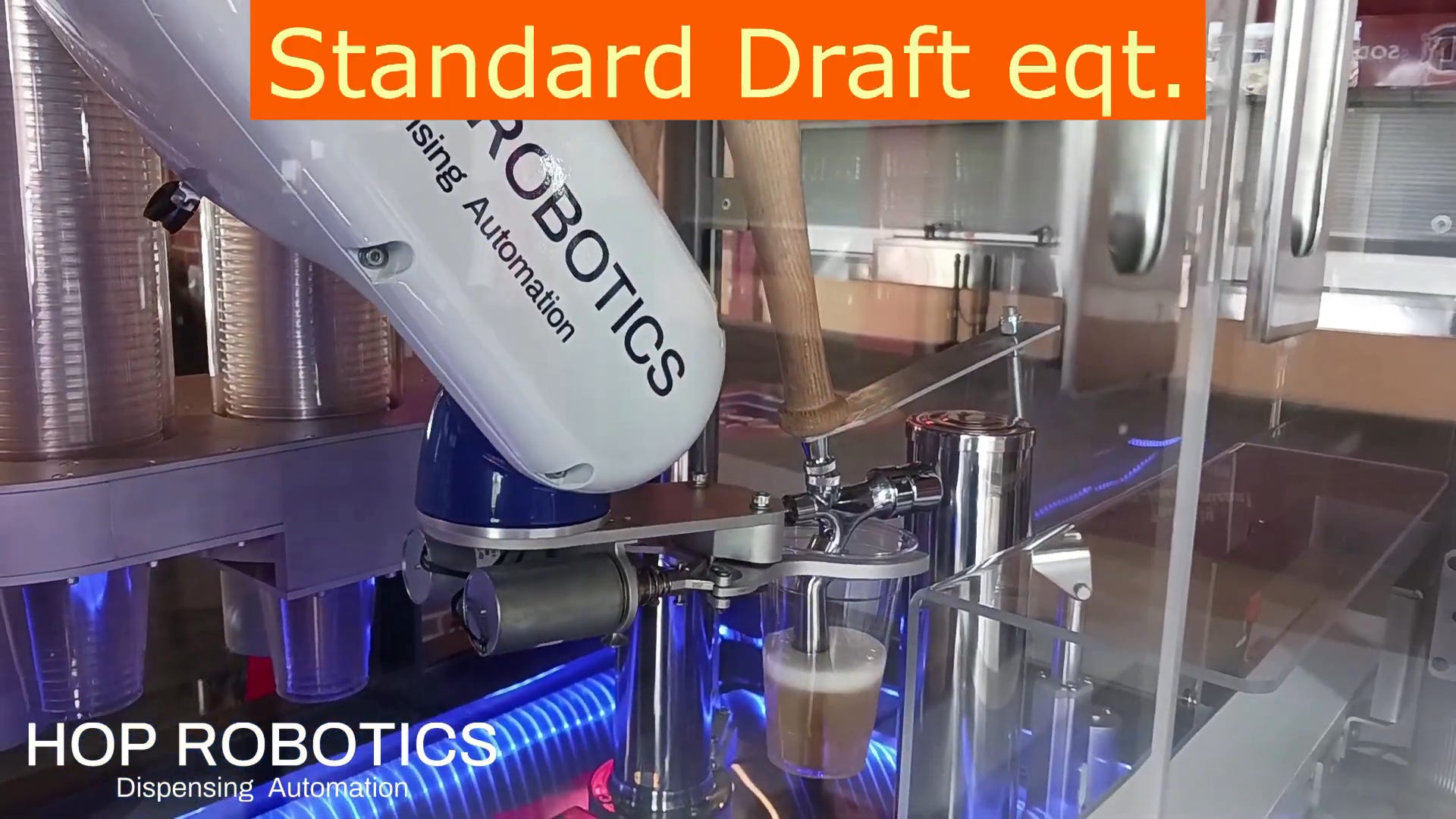 Hop Robotics Ready for Commercial Deployments
Beer-pouring robots ready with a lease plus tech fee business model
Hop Robotics has been an innovator in the robotic bartender scene for a good three plus years now, turning heads as its robot — Walter — made the rounds at iconic, high-volume venues across the country, most recently spots like Durham Bulls Athletic Park and Florida International University. OttOmate caught up with company founder Grayson Dawson, who shared that while he was proud of the past few years of "calculated growth" and pilot deployments, he believes his business is now ready for primetime.
Operational lessons learned
Grayson, who considers himself a "factory guy," estimates the company's inaugural machine has been taken to at least 37 events and venues, and that's allowed the team to learn and improve as it goes. When pressed, he explained that's part of the rationale behind deploying a six-axis arm as in the setup, as it can be quickly reconfigured on the fly.
"Bottoms up is bottoms out" Grayson emphasized, as they found that those novel bottom-filled cups you sometimes see at stadiums weren't worth the mess and price — his top filling system looks to work just fine in the video above. The company's newest "Gen 3" system also features a larger concession-style portal, double the keg capacity, and automated line purging.
Also new is a admin interface that allows staff to control fill timers, disable taps, switch modes and manage menus; if necessary, the machine is fully remotely operable.
Sales and go-to-market
Watch with a 7-day free trial
Subscribe to
OttOmate
to watch this video and get 7 days of free access to the full post archives.